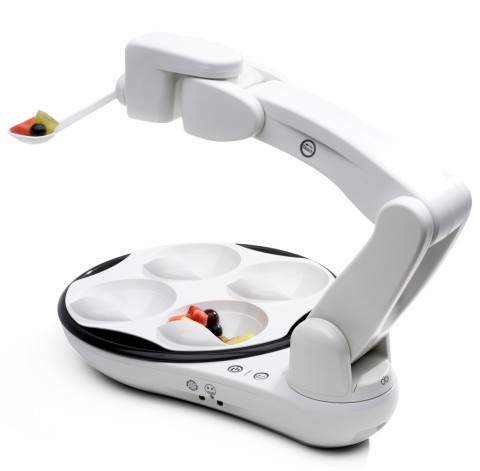 Obi
Obi is a revolutionary dining device for individuals who lack upper extremity function.
MSRP
$5950.00
Categories
Eating and Drinking
,
Daily Living Tools
,
Robots
Visit:
https://meetobi.com/
Product Description:
With the momentary touch of an accessibility switch, Obi allows users to select between four compartments of food and to command when the food is captured and delivered to their mouth.
Obi increases independence, social interaction, and effective food capturing like never before!
Individuals living with the following conditions may be ideal candidates for Obi: Amyotrophic Lateral Sclerosis(ALS, Amputation, Arthrogryposis Multiplex Congenita (AMC, Cerebral Palsy, Essential Tremor, Muscular Dystrophy, Multiple Sclerosis, Parkinson's Disease, Spinal Cord Injury, Other conditions impairing upper extremity motor control.