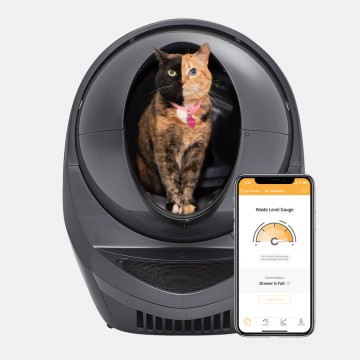 Litter-Robot 3 Connect
Never scoop litter again with the Litter-Robot 3 Connect, the highest-rated WiFi-enabled, automatic, self-cleaning litter box for cats.
MSRP
$499
Categories
Litter Boxes & Toilets
,
Pet Products
Visit:
https://www.litter-robot.com/
Product Description:
The Litter-Robot 3 Connect is fully automatic and self-cleaning. The patented sifting process begins just minutes after your cat exits the unit. The process separates the clumps from the clean litter, depositing the waste into a carbon-filtered drawer below. A clean bed of litter is left for your cat's next use. Simply empty the waste drawer when indicated and add litter as needed!