ExtremeMist PCS Retrofit Kit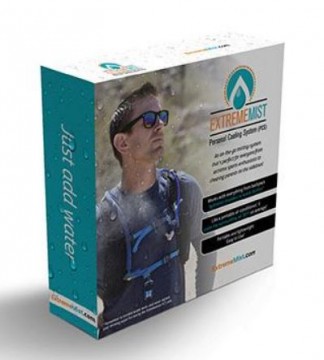 ExtremeMist PCS Retrofit Kit
The ExtremeMist™ PCS (Personal Cooling System) provides a continuous fine mist in front of you, creating a cooling cloud with reduced temperature up to 30°F.
MSRP
$119.00
Categories
Travel Accessories
,
Camping & Backpacking
,
Temperature Regulation
,
Sports Accessories
,
Outdoor Recreation & Leisure
,
Travel & Adventure
Visit:
https://extrememist.com
Product Description:
Beat the Heat with ExtremeMist! Our unique 2-in-1 Hydration Misting & Drinking system can easily install into any hydration pack, or plug into any water source with the versatile Retrofit Kit. Don't let the heat keep you indoors all summer. Get out there and do the activities you love! Upgrade your gear with ExtremeMist today. This retrofit kit can be installed in your favorite hydration pack – leaving the drinking hose intact for dual use. The kit includes everything you'll need to Cool Down, Go Farther.