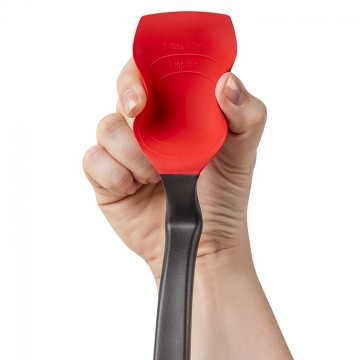 Supoon
Supoon is the world's best cooking spoon. It has a flat squeegee tip and flexible sides to scrape your pan or bowl clean.
MSRP
$11.95
Categories
Under $50 Dollars
,
Home & Garden
,
Kitchenwares
Visit:
https://www.dreamfarm.com/us/supoon
Product Description:
It has a deep scooping head, measures teaspoons and tablespoons, and its clever handle design is like having a built-in spoon rest so your Supoon's head sits up off your bench.
---

Related Items
Clongs are click-lock tongs that sit up off your bench. Just like a retractable "clicky" pen, open your Clongs with the push of a click-button, then hold them closed and push the click-button again to lock them closed - the ease of locking and unlocking make Clongs a one-handed tool.