Dishon-EZ Ski Mobility Sled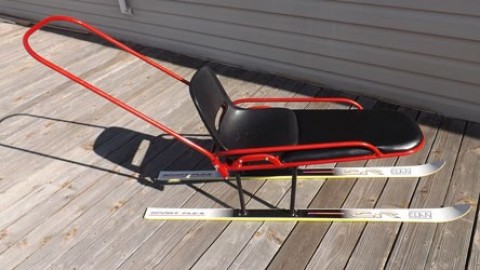 Dishon-EZ Ski Mobility Sled
Allows participation in outdoor outdoor recreational functions not accessible by wheelchair.
MSRP
$775.00
Categories
Outdoor Recreation & Leisure
,
Winter & Snow Sports
Visit:
http://www.dishon-ezdesign.com
Product Description:
The Dishon-EZ Mobility Sled is designed to give your child the ability to participate in many outdoor school and recreational functions such as snow shoeing, ice fishing, etc. due to snowy conditions.
It is NOT for downhill skiing and requires someone to push and control the sled.
---

Related Items
Deploy the ramp and access your pontoon boat right from your wheelchair.

Gives your child access to floor play plus the freedom to wheel from room to room.