Shore-S-EZ Pontoon Boat Ramp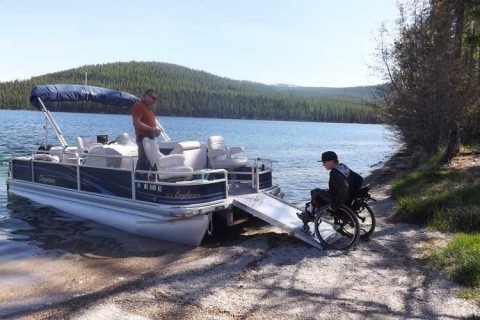 Shore-S-EZ Pontoon Boat Ramp
Deploy the ramp and access your pontoon boat right from your wheelchair.
MSRP
Call
Categories
Boating & Rafting
,
Outdoor Recreation & Leisure
Visit:
http://www.dishon-ezdesign.com
Product Description:
The Dishon Shore-S-EZ Pontoon Boat Ramp deploys with the push of a button and can adjust to almost any shoreline.
Access your boat without assistance.
---

Related Items
Allows participation in outdoor outdoor recreational functions not accessible by wheelchair.
Gives your child access to floor play plus the freedom to wheel from room to room.