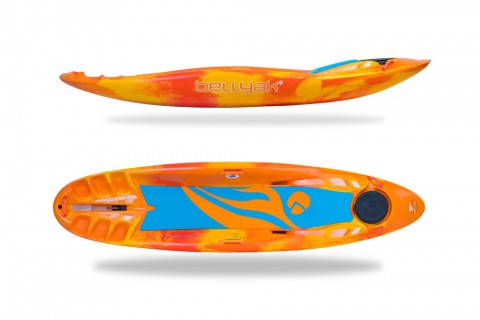 Frequency Kayak
The kayak for prone paddling - the Frequency from Bellyak is durable, versatile and user-friendly, letting everyone have fun on the water!
MSRP
$799.00
Categories
Boating & Rafting
,
Outdoor Recreation & Leisure
Visit:
https://www.bellyak.com/buy/frequency/
Product Description:
Maximum speed and glide for the whole family and overbuilt to give season after season of prone paddling awesomeness. Features include a drop down/flip up skeg which allows your effort to be directed in the direction you want to go. Durable construction allows you to explore rocky rivers then throw it in or on top of your car and take it to the ocean…wherever there is water. The versatility is perfect for people who love to work out but hate going to the gym. The Frequency features integrated toe braces for better body to boat contact, and a watertight hatch for your necessities.
Great for Adaptive Paddlers/rec therapy
Great for flatwater and fitness paddling, and can handle whitewater up to Class III+
-Integrated skeg makes tracking easy, while flip up design means it's easy to get out of the way for transport