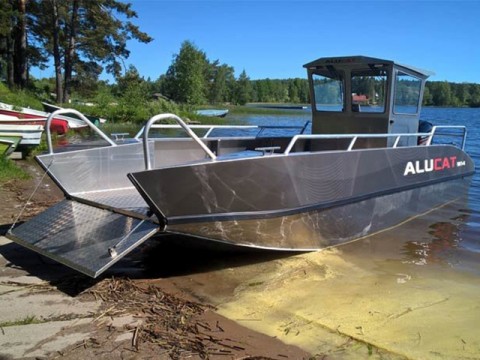 Alucat Catamaran
The ALUCAT W14 is practical, safe and durable multi-purpose boat with catamaran hull.
MSRP
call
Categories
Boating & Rafting
,
Outdoor Recreation & Leisure
Visit:
http://alucatcatamarans.us
Product Description:
The boats are especially suited for use by professionals and public authorities. These boats have first-class running characteristics even with heavy loads and the deck areas may be easily adapted to suit the intended purpose.