GoSili Reusable Silicone Straws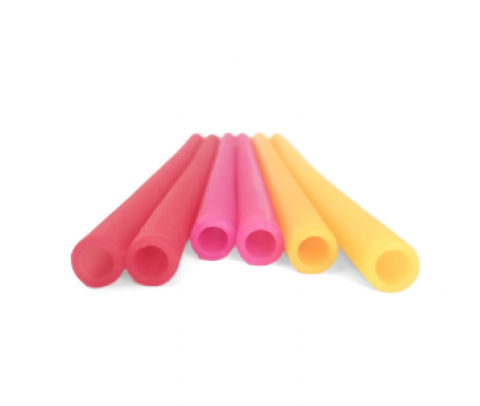 GoSili Reusable Silicone Straws
Reusable Silicone Straws - Pack of 6
MSRP
$6.95
Categories
Eating and Drinking
,
Camping & Backpacking
,
Daily Living Tools
,
Child Safety Products
,
Home & Garden
,
Lifestyle & Family
,
Kitchenwares
,
Travel & Adventure
,
Program, Commercial & Facility
Visit:
Reusable Straws
Product Description:
The Siliskin Reusable Straws are standard size straws and 100% silicone. Our silicone straws are nontoxic, flexible, safe for teeth and come in a pack of 6 with three different colors. Easy to use and keep clean. Dishwasher safe in both bottom and top racks.
100% European-grade silicone
BPA, BPS, phthalate, PVC, and lead free
Includes six straws of 3 different colors
Dishwasher safe
Straws are 8" in length with an opening of .5cm
---

Related Items