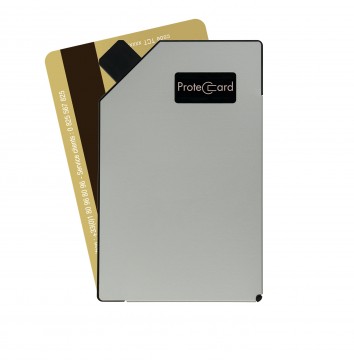 Protec Card
Protec Card is a smart electronic cardholder, which alerts the user via his Smartphone in case of theft or forgotten of his bank card.
MSRP
$49.00
Categories
Travel Accessories
,
Personal Security
,
Smart Technology
Visit:
http://www.proteccard.com
Product Description:
Protec Card operates whith an App, Once the credit card is inserted in the Protec Card holder, it's connected with the Smartphone.
In the event of theft or loss,, a warning message is automatically displayed with the last known location of your credit card.
If stolen, the card can be immediately stopped via Protec Card app.
Protec Card can be easily be inserted in any wallet (2.9mm and 19gr).
The aluminium conception prevents from bank data hacking attempts.