Storage & Organization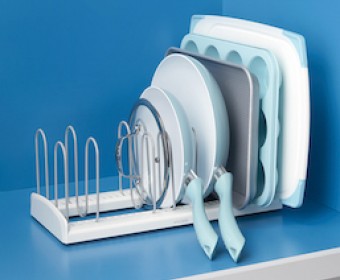 The Pan & Lid Rack organizes everything from frying pans and pot lids to cookie sheets and cutting boards, in 17" of cabinet space.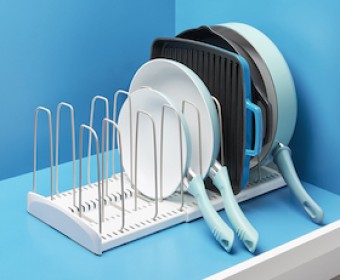 The new Expandable Cookware Rack extends from 12" to 22" wide to maximize cabinet space, while reinforced support keeps heavy items – even cast iron – vertical and visible. The unit holds large pans, skillets, bakeware, platters and lids.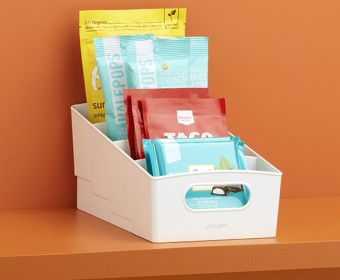 ShelfBin™ 4-Tier Divided Bin has four compartments to keep small things – snacks, packets, pouches, seasonings and more – organized and upright in a cabinet or pantry.