DynaTrap 1/2 Acre Insect Trap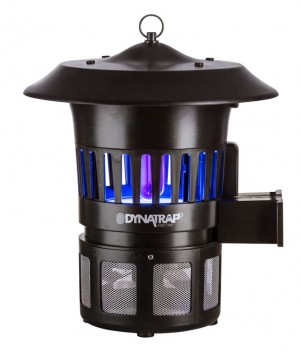 DynaTrap 1/2 Acre Insect Trap
1/2 Acre Outdoor Mosquito and Flying Insect Trap
MSRP
$129.99
Categories
Appliances
,
Essentials & Accessories
,
Gardening & Horticulture
,
Patio & Yard
,
Pest Control
Visit:
https://dynatrap.com/store/dt1100/
Product Description:
This DynaTrap® Insect Trap gives you multiple installation options. Hang it from the included chain, or mount it to a wall or post for a lantern like appearance.
This insect trap is engineered for 3-way protection against mosquitos and other flying insects. First, a UV fluorescent bulb generates a warm light, attracting insects. Then a second lure, an exclusive Ti02 titanium dioxide-coated surface, produces CO2 that's irresistible to mosquitos. Third, a powerful yet whisper-quiet vacuum fan sucks insects into the retaining cage where they dehydrate and die.
---

Related Items
Indoor Flying Insect Trap with StickyTech and AtraktaGlo
1 Acre Outdoor Mosquito and Flying Insect Trap