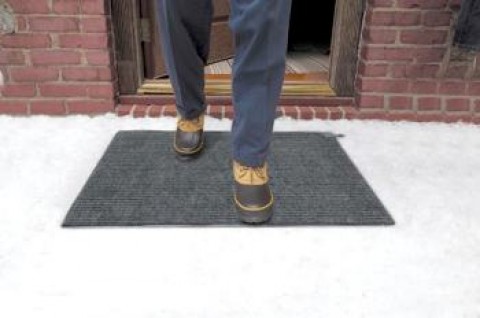 Heatrak
HeatTrak's Heated Snow-Melting Mats melt snow on contact to prevent snow and ice accumulation on walkways and stairs around your home.
MSRP
From $59.95
Categories
Home & Garden
,
Home Security & Safety
,
Program, Commercial & Facility
,
Patio & Yard
Visit:
http://heattrak.com
Product Description:
Made of customized thermoplastic material, the mats are portable and are designed to be left outside all winter long! The HeatTrak heated floor mats generate heat to melt snow at a rate of 2" per hour leaving the pathway to your home clean and clear 24/7.
The Residential Snow-Melting Walkway Mat and Residential Snow-Melting Stair Mat can be used independently or interconnected with one another to create a continuous system of snow melting mats. With the mats' built in watertight connector cables, you can connect Residential Mats to create your perfect snow melting solution all on a single plug!