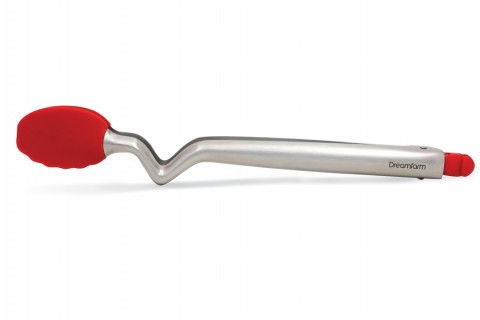 Clongs 12
Clongs are click-lock tongs that sit up off your bench. Just like a retractable "clicky" pen, open your Clongs with the push of a click-button, then hold them closed and push the click-button again to lock them closed - the ease of locking and unlocking make Clongs a one-handed tool.
MSRP
$24.95
Categories
Stocking Stuffers
,
Under $50 Dollars
,
Home & Garden
,
Kitchenwares
Visit:
https://dreamfarm.com/us/clongs/
Product Description:
Clongs have a clever bend in their handles to sit them up off your kitchen bench, which can also be used to rest them on the edge of your pan.
Clongs are available in two sizes (9" and 12"), and come in 3 different colors.
---

Related Items
Supoon is the world's best cooking spoon. It has a flat squeegee tip and flexible sides to scrape your pan or bowl clean.