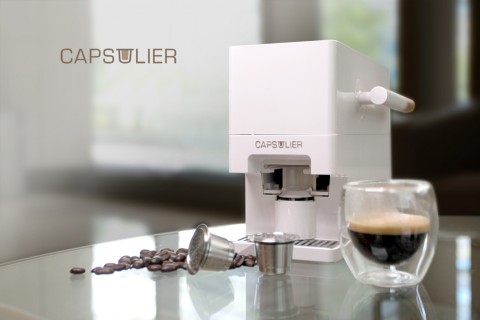 Capsulier Lite
Capsulier Lite is an innovative capsule packaging gadget that is simple to use. Capsulier offers a distinctly new approach to capsule packaging, with features that allow anyone at home to be their personal barista.
MSRP
$99
Categories
Appliances
,
Home & Garden
Visit:
http://www.capsulier.com
Product Description:
Capsulier LITE is one simple-to-use coffee pod package gadget. It never fails delivering consistent capsule coffee in two seconds. It crafts the own blend cup of coffee from ground zero. And, our designed and reusable capsule always preserves the fresh aroma; we could share the custom blend to your fellows. A new way refines homemade brewing habit.
Our expertly designed capsule, Capsi is reusable, and well at preserving any aromas - yet a fraction of the cost of a disposable capsule. it reduced up to 85% when purchase other coffee capsules. In addition, the coffee is always freshly brewed, a convenient way refines homemade brewing habit. To rinse with water , Capsi is back to clear and sharp, it would go back to Capsulier Lite to create more your custom blend. Enjoy your fresh cup of coffee, guilt free, and save some money.