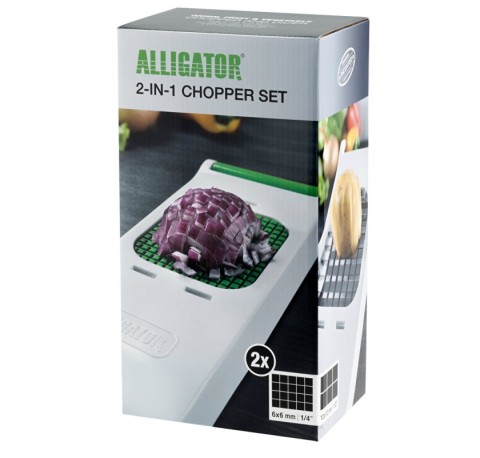 Alligator Chopper Set
Save your energy and time while preparing precise cuts of food by using the cutting ability of multiple knife blades at the same time. In this set you will receive two choppers perfectly sized for various tasks.
MSRP
$39.77
Categories
Home & Garden
,
Kitchenwares
Visit:
See more here.
Product Description:
The Chopper is also much safer than using a single knife while trying to hold food that can unpredictably slip out of your hand. This problem is eliminated, with its robust construction to ensure your food stays put because it holds as it cuts down. Just open the device, set your uncut food directly under the knife grid, and press down, that's it! When you're ready to clean it, just slide up the grid insert to lift away any extra scraps.
The Chopper is safe to either hand wash or place in the dishwasher.