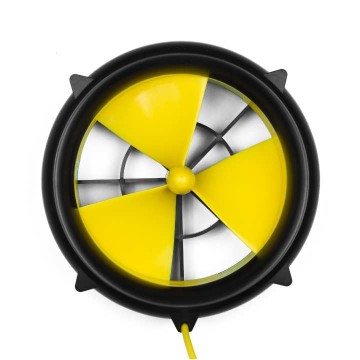 WaterLily Turbine
WaterLily is a portable river turbine for hikers, campers, or anyone who spends time off the grid. It easily charges phones, GPS devices, cameras, and more, by generating power from flowing water as well as the wind. WaterLily comes in two versions, for charging USB devices, and for charging 12V devices.
MSRP
$159 USD
Categories
Power & Chargers
,
Outdoor Recreation & Leisure
Visit:
http://www.waterlilyturbine.com
Product Description:
WaterLily is derived from seven years of subsea power harvesting research. The original turbine, called SeaLily, measured almost six feet in diameter and converted energy from deep-sea currents into power for ocean instrumentation. In 2017, SeaLily's technology was reduced from six feet to six inches to create WaterLily.
Today, WaterLily comes in two models, USB and 12V, and is sold online and shipped around the world, with customers in over 50 countries.