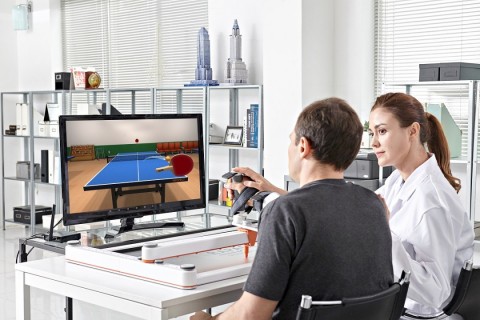 RAPAEL Smart Board
The RAPAEL Smart Board is designed to strengthen and improve the arm and hand functionality of patients with neurological and musculoskeletal injuries.
MSRP
Depends
Categories
Daily Living Tools
,
Rehab & Therapy
Visit:
http://www.neofect.com/en/product/boards/
Product Description:
Through games like "squeeze the orange," patients can enhance their range of movement and control in the upper arm and shoulder.
---

Related Items
The RAPAEL Smart Pegboard is a digital training platform that provides visual and auditory feedback to motivate users through gamified training as they rehabilitate their upper extremities.
The Smart Glove is a wearable, active finger and hand rehabilitation solution that connects via Bluetooth to a screen where movements are mirrored and measured.