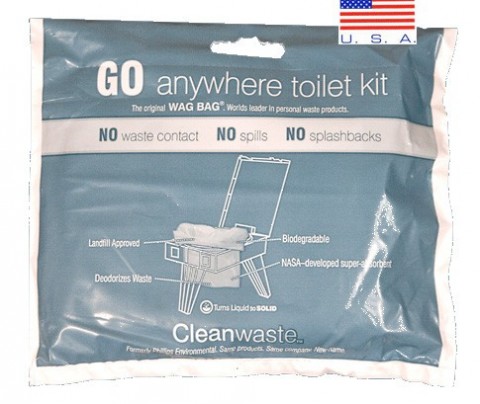 GO anywhere toilet kit®
The most sanitary, safe, environmentally-friendly, portable toilet solution available-complete with toilet paper and hand sanitizer.
MSRP
$31.45 package of 12
Categories
Emergency & First Aid
,
Personal Hygiene
,
Under $50 Dollars
,
Lifestyle & Family
,
Outdoor Recreation & Leisure
Visit:
http://www.cleanwaste.com
Product Description:
Prevents spread of disease with no spills, splashbacks or waste contact. Our toilet kit is the ONLY solution that traps, encapsulates, deodorizes and breaks down waste with a NASA-developed gelling agent. Use it, seal it and toss it in normal trash.