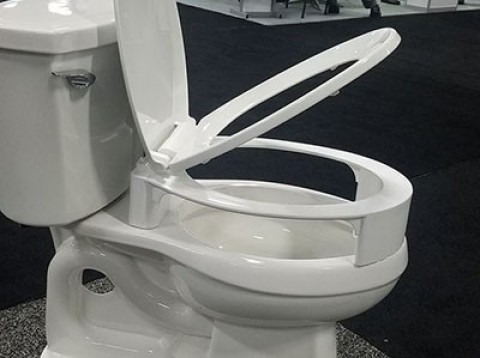 Easy Reach Toilet Seat
The Easy Reach toilet seat was designed to make patient's and caregiver's lives easier. Side access allows independence in the restroom for patients and prevents heavy lifting for caregivers.
MSRP
$99.00
Categories
Fixtures
,
Personal Hygiene
,
Home & Garden
Visit:
http://www.easyreachtoiletseat.com
Product Description:
We want to ensure that your staff, patients, and loved ones are operating in a safe and convenient restroom environment.
Side access allows for proper wiping technique, minimizes assistance needed and increases independence
Patented Urine Splash Guard prevents urine leakage and contamination, reduces risk of slipping around the toilet and reduces foul odor and janitorial work.
Designed to safely hold 600 pounds and for easy installation, the unit fits firmly on elongated commodes.
*Note: This seat riser only fits elongated toilets. Lid and toilet seat are not included.