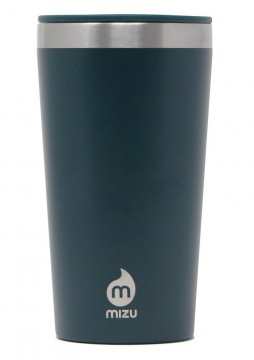 Mizu Tumbler
16 oz Insulated Tumbler & Sip Through Lid Compatible with Mizu Straws.
MSRP
$27.95
Categories
Eating and Drinking
,
Daily Living Tools
Visit:
https://mizulife.com/collections/spring-colors/products/tumbler-16
Product Description:
The all new Mizu Tumbler 16 can help keep you going all day! Fill up in the morning with some hot coffee and this insulated mug will keep it warm until the last drop. Ready for a mid-day smoothie? Grab a Mizu Straw and use it with the sip through lid to enjoy your blended drink of choice. When it's time to wind down, whip up your favorite cocktail and you won't see this Tumbler break a sweat!
---

Related Items
Two Piece Stainless & Silicone Straw
4 pack set of silicone straws. Separates into two pieces for easy cleaning with the included Mizu Straw Brush.
Straw Cleaning Brush